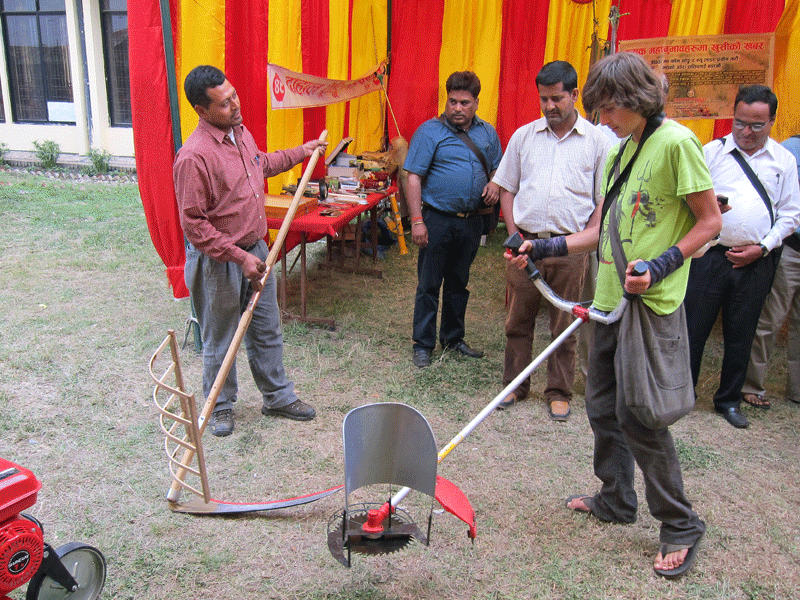 Three short videos demonstrate how an ingenious (and centuries old) adaptation of the scythe for harvesting wheat beats simple tools and high-tech alike.
Steve Leppold writes us:
Here's an example of a low-tech approach that is clearly superior to the motorized "solution"; and yet the expensive, fossil-fueled "upgrade" is being successfully marketed in developing nations like Nepal and India. One man from Canada is attempting to bring some sanity to the situation.
Alexander Vido and his teenage son brought donated equipment to Nepal in 2012, and made this short video of their volunteer efforts. The project is described at Scythe Project in Nepal.
Thanks, Steve. The project's website has lots of technical information. Previously: The Religion of Complexity.