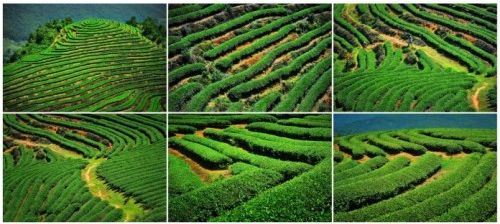 Six traditional farming systems in China, Iran and South Korea known for their unique characteristics and approaches to sustainability have been designated Globally Important Agricultural Heritage Systems (GIAHS) by the Food and Agriculture Organization of the United Nations (FAO).
They include Iran's Qanat Irrigation system, an ancient network of farms that have survived for nearly three millennia; a 22-thousand-kilometer system of black stone walls built from volcanic rock in Jeju, South Korea; and the traditional Gudeuljang Irrigated rice terraces in Cheongsando, South Korea.
Also on the list are a trio of sites in China: the unique Xinghua Duotian Agrosystem, famous for its method of water-land utilization; the historic Jasmine and Tea Culture System of Fuzhou City; and, the Jiaxian Traditional Chinese Date Gardens. The sites were officially recognized during the 28-29 April meeting of the GIAHS Scientific and Steering Committee at FAO headquarters in Rome.
These new designations bring the number of GIAHS systems to a total of 31 sites located in 14 countries in Africa, Latin America and Asia. The sites are considered models of innovation, sustainability and adaptability, delivering important benefits to the ecosystem. The GHIAS website has extensive documentation about most of these agricultural heritage systems. Picture: The Jasmine and Tea Culture System of Fuzhou City, China.