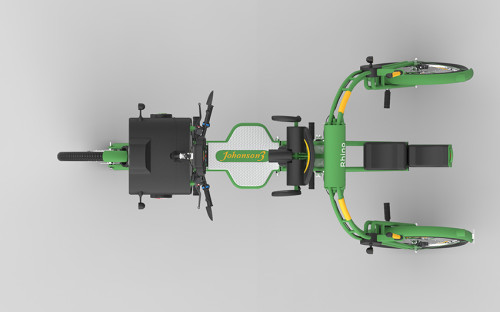 The Johanson3 is a stable three-wheeler, with the driver leaning back rather than sitting (though sitting is an option). Feet rest on a plate, and pressing down on that plate creates a lean on the front wheel, turning the vehicle while the rear wheels remain solidly on the ground.
That makes for easy on-and off, especially for those who – owing to age, injury, or fashion choice ("skirts, saris, djellabas, and kimonos" are accommodated, according to Johanson3) – cannot throw a leg over a bicycle seat. Various models accommodate single riders or as many as three adults plus two kids, and can haul up to 660lbs of flesh and cargo. Read more: The J3, a trike that hauls freight, spares frocks.
The Johanson3 is available for pre-order and costs $3,150 – $3,900.