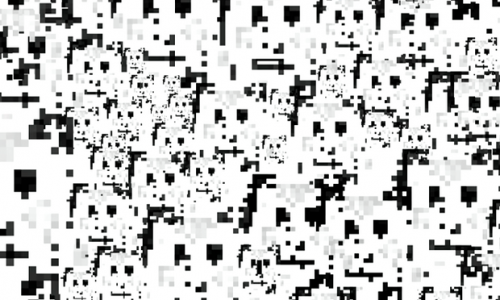 The use of facial recognition software for commercial purposes is becoming more common, but, as Amazon scans faces in its physical shop and Facebook searches photos of users to add tags to, those concerned about their privacy are fighting back.
Berlin-based artist and technologist Adam Harvey aims to overwhelm and confuse these systems by presenting them with thousands of false hits so they can't tell which faces are real.
The Hyperface project involves printing patterns on to clothing or textiles, which then appear to have eyes, mouths and other features that a computer can interpret as a face.
Read more: Anti-surveillance clothing aims to hide wearers from facial recognition