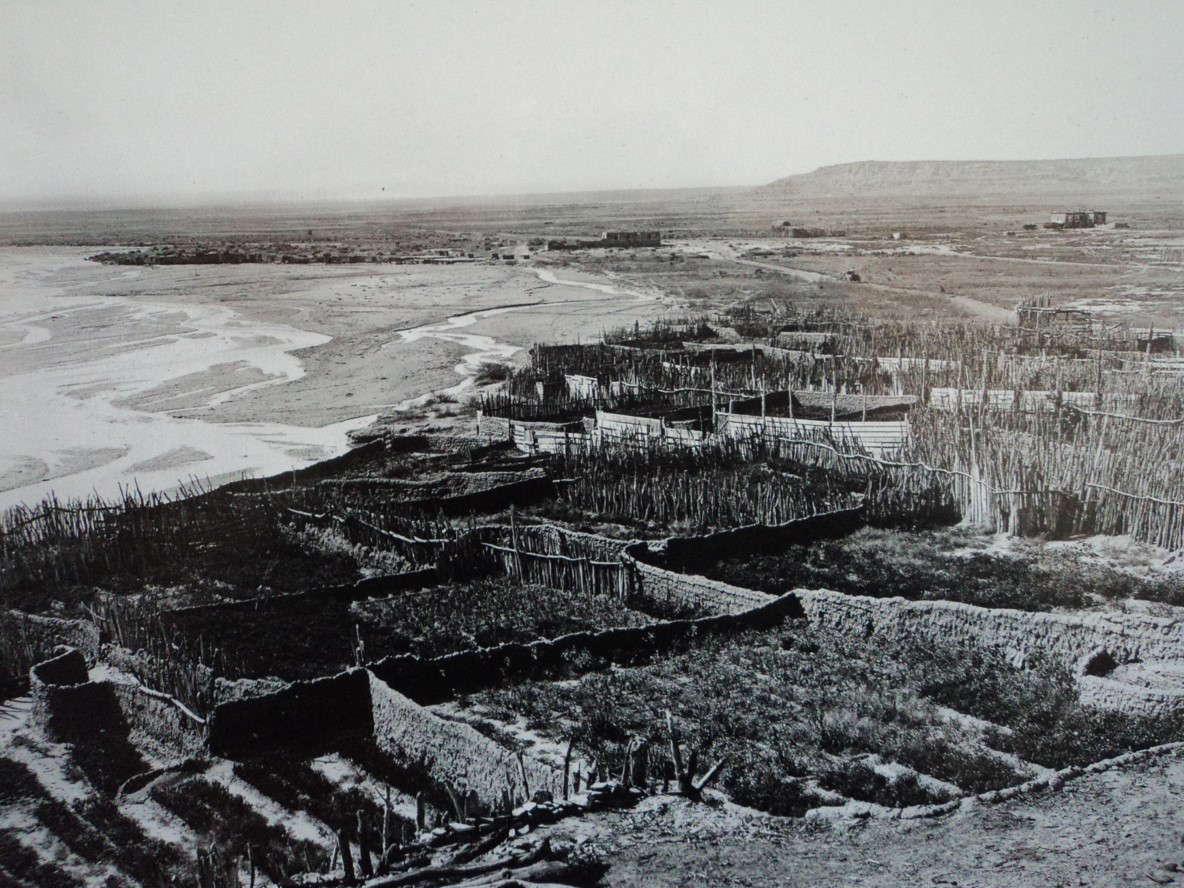 Historic Zuni waffle gardens, circa 1919. (Photo courtesy of Kirk Bemis)
For the past 64 years, Jim Enote has planted a waffle garden, sunken garden beds enclosed by clay-heavy walls that he learned to build from his grandmother. This year, he planted onions and chiles, which he waters from a nearby stream. It's an Indigenous farming tradition suited for the semi-arid, high-altitude desert of the Zuni Pueblo in New Mexico, where waffle gardens have long flourished and Enote has farmed since childhood.
"They are the inverse of raised beds, and for an area where it is more arid, they're actually very efficient at conserving water," said Enote, who leads the Colorado Plateau Foundation to protect Indigenous land, traditions, and water. Each interior cell of the waffle covers about a square foot of land, just below ground-level, and the raised, mounded earthen walls are designed to help keep moisture in the soil.
Read more: The Resurgence of Waffle Gardens Is Helping Indigenous Farmers Grow Food with Less Water, Greta Moran, Civil Eats, October 2021.