While some people seasonally move between dwellings, others are nomads within their own houses. In such diverse places as Iraq, Algeria, and India, climates and cultures may vary, as do the directions and rhythms of movement. But all share migration within the dwelling as a primary mode of adaption to climate.
Families living in traditional courtyard houses of Baghdad, without mechanical ventilation or heating, migrate by day and season for comfort. In September or October, they move around the courtyard to rooms facing south. In April or May they shift to the north-facing rooms. In summer there is a daily vertical migration, the afternoon siesta being spent at the lowest levels and the nighttime sleep traditionally being taken on the roof under the stars.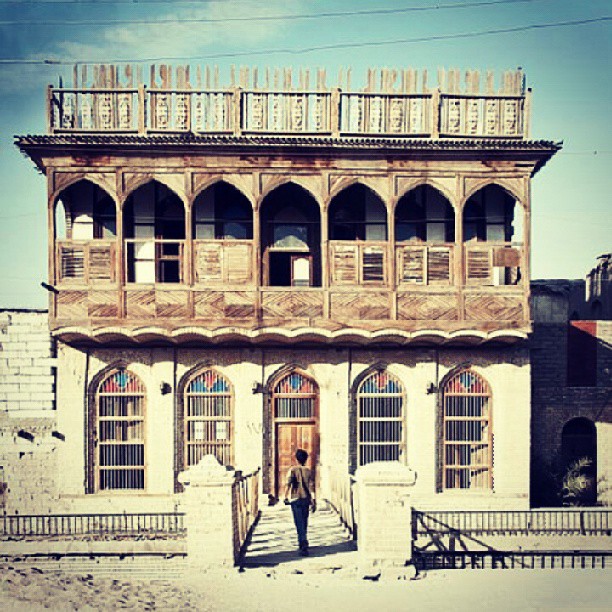 Picture: muhammadshnait91.tumblr.com
Such migrations mean that space is used with a freedom unusual in modern life and in the West. Recent correspondence from Mounjia Abdeltif-Benchaabane, a professor of architecture in Algiers, describes how rooms there have not traditionally been organized with regard to individual use or established purpose:
A living room becomes a sleeping room at night. Closets are full of mobile furnishings. In the morning everything is hung near windows to air out under the sun before being reused, perhaps in a different room. The kitchen is a multifunctional space. They cook on the floor even if they have modern tools.
A long-established Arab concern with privacy, in conjunction with the custom of migrating through the house, established the texture of some old cities like Baghdad. Since the roof is used for sleeping during nearly half of the year and the privacy of the family at night is fundamental, no house could look down upon its neighbor nor could one house look into the courtyard of another. The result was an effective building height control with advantages for solar access: no house could overshadow another, thus assuring wintertime light and heat to upper living spaces.
Quoted from "Ritual House: Drawing on Nature's Rhythms for Architecture and Urban Design
", Ralph L. Knowles, 2006.