In a time when cloth-making was one of the most advanced technologies, a piece of square cloth was all that a man needed to carry goods around. Japanese call it 'Furoshiki', a square cloth that with different wrapping techniques can basically transport anything. With its name meaning 'bath spread', Furoshiki is a traditional kind of wrapping cloth made of natural materials like silk and cotton. It is believed to date back to the 8th century. What was at first used to wrap up noblemen's clothes in bathhouses gradually transported goods and gifts.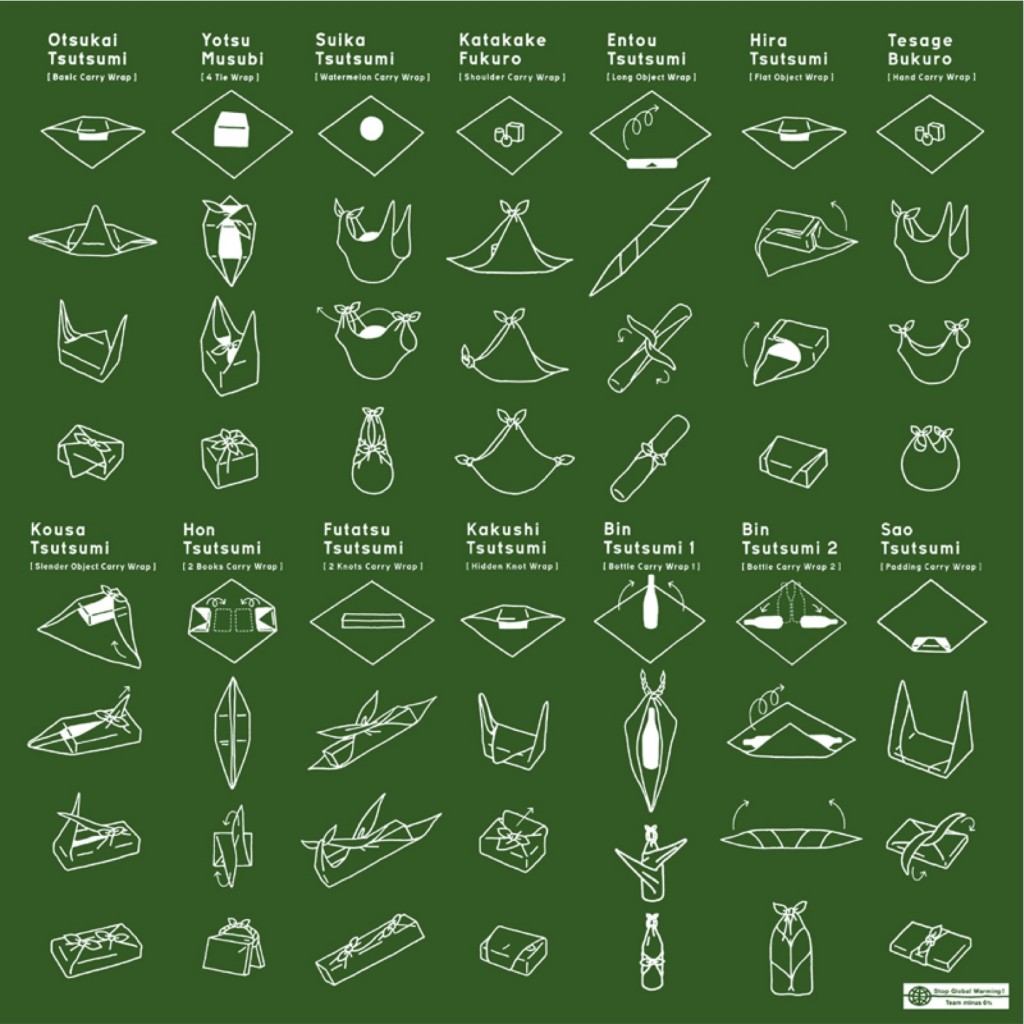 Click to enlarge. More pictures here.
Modern bags might have outshone Furoshiki, but recent years have seen its comeback as a green alternative to shopping bags, thanks to the 'Mottainai Furoshiki' initiative by Yuriko Koike, Japan's Minister of the Environment, in 2006. "It's a shame for something to go to waste without having made use of its potential in full," said Koike. Like what beauty label LUSH has followed to produce, the modern Furoshiki Koike upheld was made of recycled PET bottles that, as the Minister put it, "can wrap almost anything in it regardless of size or shape with a little ingenuity by simply folding it in a right way."
The above graph demonstrating different wrapping techniques went viral on the internet. A wave of shops emerged to sell fancy furoshiki. The Minister's statement holds some truism because a furoshiki does wrap up almost anything of all shapes and fragility – from vegetables to bottles, from wine glasses to eggs, from a baby to a dog. Besides its diversity, Furoshiki is a great alternative to adopt also because of its portability, leaving almost no room for excuses like 'I forgot to bring my own bag'. Most of the time very decorative because Japanese treat it as an artistic craft, a furoshiki makes a great scarf, headband or pocket square.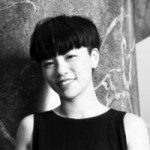 Light and small, it comfortably fits in your pocket or day bag, whilst some furoshiki clothes are big enough to a bag whose form you can change every other day. A personal experiment proves that it helps encourage shoppers to opt for less- or un-packaged options. To avoid unnecessary packaging I visit local grocery stores for unpackaged tomatoes and to the plastic bag addicts' surprise, it is very easy and light to transport. Just think about how one piece of cloth has the potential to replace all shopping bags. Does it not make it one of the smartest solution to shopping bags and excessive packaging?
This is a guest post by Ren Wan, a writer and sustainability advocate who is based in Hong Kong. She runs JupYeah, an online swapping platform, is a managing editor for WestEast Magazine, and blogs at Loccomama.