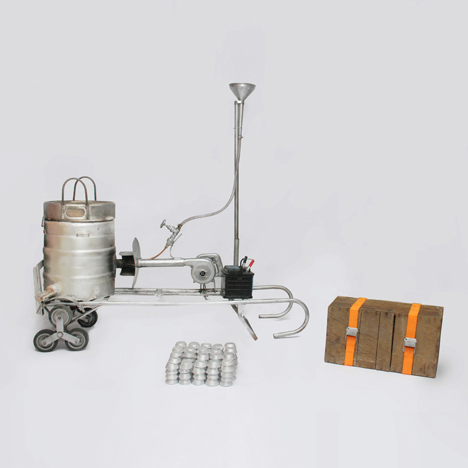 "In São Paulo, the vast majority of recycling is done by individuals called catadores. They collect discarded drink cans in their carts to recycle for money to help support themselves. London-based Studio Swine took to the streets to create a project that would help catadores get much more money for their work.
The duo behind Studio Swine made an improvised mobile foundry to smelt the aluminum from the cans. They then pressed locally-found objects into sand found at a nearby construction site to make molds. After pouring the liquid aluminum into the molds, the team had created interestingly-shaped stool seats. Each stool requires around 60 cans to produce. This may sound like a lot, but a catadore can collect thousands of cans in one workday."
See & read more: Mobile foundry gives recyclers a creative income stream.