In a new paper, a team of Yale researchers assesses the "criticality" of all 62 metals on the Periodic Table of Elements, providing key insights into which materials might become more difficult to find in the coming decades, which ones will exact the highest environmental costs — and which ones simply cannot be replaced as components of vital technologies.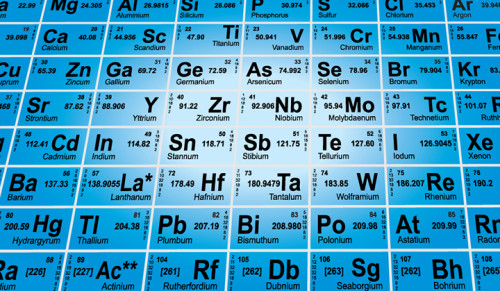 Many of the metals traditionally used in manufacturing, such as zinc, copper, and aluminum, show no signs of vulnerability. But other metals critical in the production of newer technologies — like smartphones, infrared optics, and medical imaging — may be harder to obtain in coming decades, said Thomas Graedel, the Clifton R. Musser Professor of Industrial Ecology at the Yale School of Forestry & Environmental Studies and lead author of the paper.
"Some metals that have become deployed for technology only in the last 10 or 20 years are available almost entirely as byproducts. You can't mine specifically for them; they often exist in small quantities and are used for specialty purposes. And they don't have any decent substitutes."
The researchers also analyzed how recycling rates have evolved over the years and the degree to which different industries are able to utilize "non-virgin" sources of materials. Some materials, such as lead, are highly recycled because they are typically used in bulk, Graedel said. But the relatively rare materials that have become critical in some modern electronics are far more difficult to recycle because they are used in such miniscule amounts — and can be difficult to extricate from the increasingly complex and compact new technologies.
"I think these results should send a message to product designers to spend more time thinking about what happens after their products are no longer being used," he said. "So much of what makes the recycling of these materials difficult is their design."
Read more: Study: Metals Used in High-Tech Products Face Future Supply Risks, Yale School of Forestry & Environmental Studies.