The European Cyclists' Federation (ECF) has released a new report, "Cyclists love trains: An analysis of the bicycle friendliness of European railway operators," which aims to guide industry and policymakers in identifying ways to improve the combination of two of the most sustainable modes of transport: bikes and trains.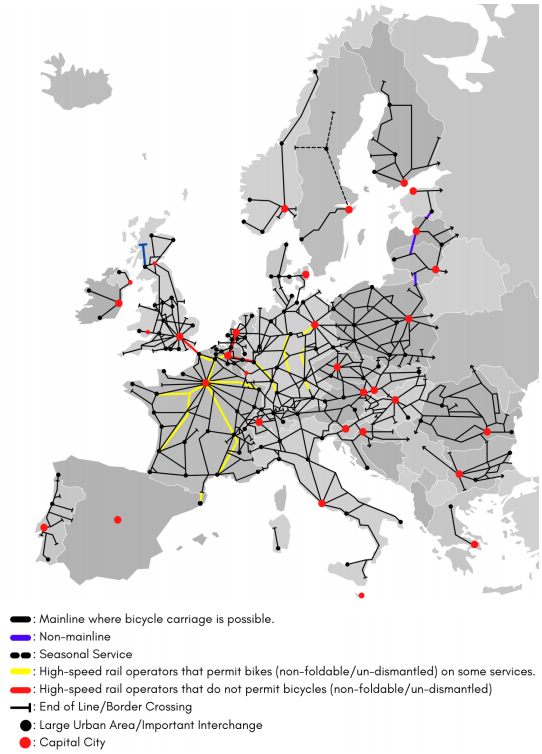 This timely new report analyses and ranks 69 European train companies and services according to six key indicators for combined bike-and-train travel, such as bicycle spaces in trains and the quality of bike ticket or reservation channels. The report's rankings show that there is much room for improvement in Europe.
Only one train service, NS-DB (Intercity Berlin), which runs between Amsterdam and Berlin, scored in the "excellent" category. Operators that scored in the "good" category in facilitating bike-and-train travel include SNCB/NMBS, SBB, Deutsche Bahn and MÁV-START.
One fourth of the 69 operators and services scored in the "moderate" category, including České dráhy, SNCF and Trenitalia, while the rest perform either "poorly" or "very poorly" on most indicators, including Flixtrain, Greater Anglia, Renfe and Eurostar.