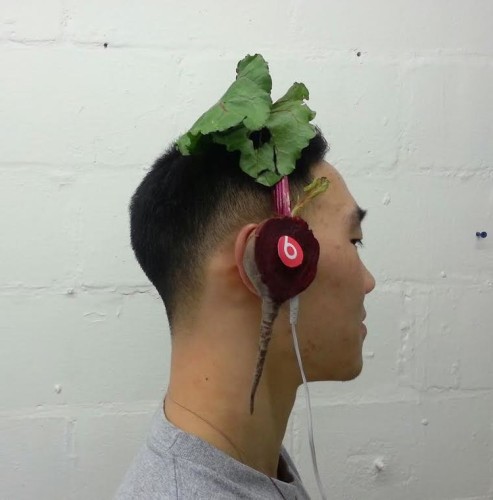 "The John Frum movement on the Oceanic island nation Vanuatu is a classic example of what anthropologists have called a "cargo cult"— many of which sprang up in villages in the South Pacific during World War II, when hundreds of thousands of American troops poured into the islands from the skies and seas.
Cargo cults appear when the outside world, with all its material wealth, suddenly descends on remote, indigenous tribes. The locals don't know where the foreigners' endless supplies come from and so suspect they were summoned by magic, sent from the spirit world.
To entice the Americans back after the war, islanders throughout the region started building giant airplanes from wood, carving headphones and radios from bamboo and awaited the messianic serviceman John Frum. They prayed for ships and planes to once again come out of nowhere, bearing all kinds of treasures: jeeps and washing machines, radios and motorcycles, canned meat and candy. Their rituals included the non militant army TAU (Tanna Army USA), marching with wooden rifles.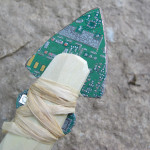 The more naive will laugh about these imitations. But did the US soldiers truly understand their technology, their big agenda? The cult of the cargo is our world exactly: We perform meaningless routines we call work, in hope for future cargo. With a technology that could navigate us to the moon, we write LMAO. The western world itself is a giant cult of imitating things that somehow work: dressing in suits, using buzzword-vocabulary, mimicing old forms of art. The longing for godlike goodies on the horizon, the usage of things we don´t understand: it's a big parable of desire.
Surprisingly the local performers of the Cargo Cults succeeded: By remaking western technology with bamboo, by re-enacting western rituals they attracted actual planes full of tourists and anthropologists."
Quoted from "In John they trust" (Smithsonian Magazine) and "The supercargo manifesto" (Supercargo Tumblr). Pictures: Supercargo Tumblr. Thanks to Edwin Gardner.