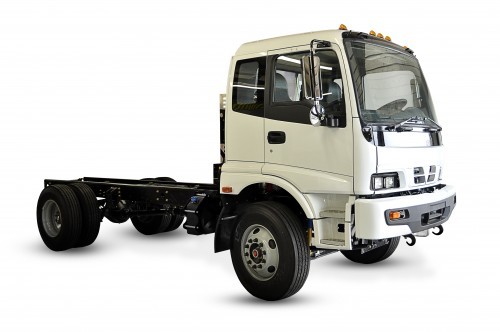 The pace of technological change in trucking over the past decade has been breathtaking. Commercial vehicles rolling off assembly lines now boast standard and optional features that would have been unthinkable on high-end luxury cars just a few years ago.
The proliferation of technology has penetrated virtually every aspect of truck design, from Bluetooth systems that enable drivers to talk on the phone safely to GPS-oriented telematics systems, computer-controlled integrated powertrains and high-pressure common-rail fuel injection systems.
Yet, more fleet managers are becoming less than enthusiastic concerning trucking's technological explosion. That's because all the new technology found on today's commercial vehicles comes with tradeoffs – and many fleets cannot see an end to the new problems that have piggybacked these high-tech models. The most glaring unwanted burden has been skyrocketing truck prices…. At the same time, the exponential leap in new and advanced technologies found on today's trucks is stressing the industry's service and support network, which already is struggling with a crippling technician shortage….
Finally, fleet managers say, there is the issue of durability. "I talk to owner-operators leased to our fleet all the time," says Margret Hogg, general manager of Toronto-based J.G. Drapeau, a long-haul hazmat fleet. "They all drive beautiful old trucks that are dependable day in and day out. They don't want anything to do with all these new technologies because they run trucks that work when they need them to."
Hogg believes vehicle reliability has never been lower than it is today. "We still have a 2002 model in our fleet that is far more dependable than a comparable 2012 model," she says. "We've only had six major repairs with the '02 truck since we got it. In contrast, the '12 model has already had 11 major breakdowns. That's not an isolated event, either."
Read more: Low-tech truck revolution: will modern truck technology create a market for simpler, more affordable trucks? The picture is from Rainier Truck & Chassis, the first outside component assembler to market its line of low-tech models in North America.