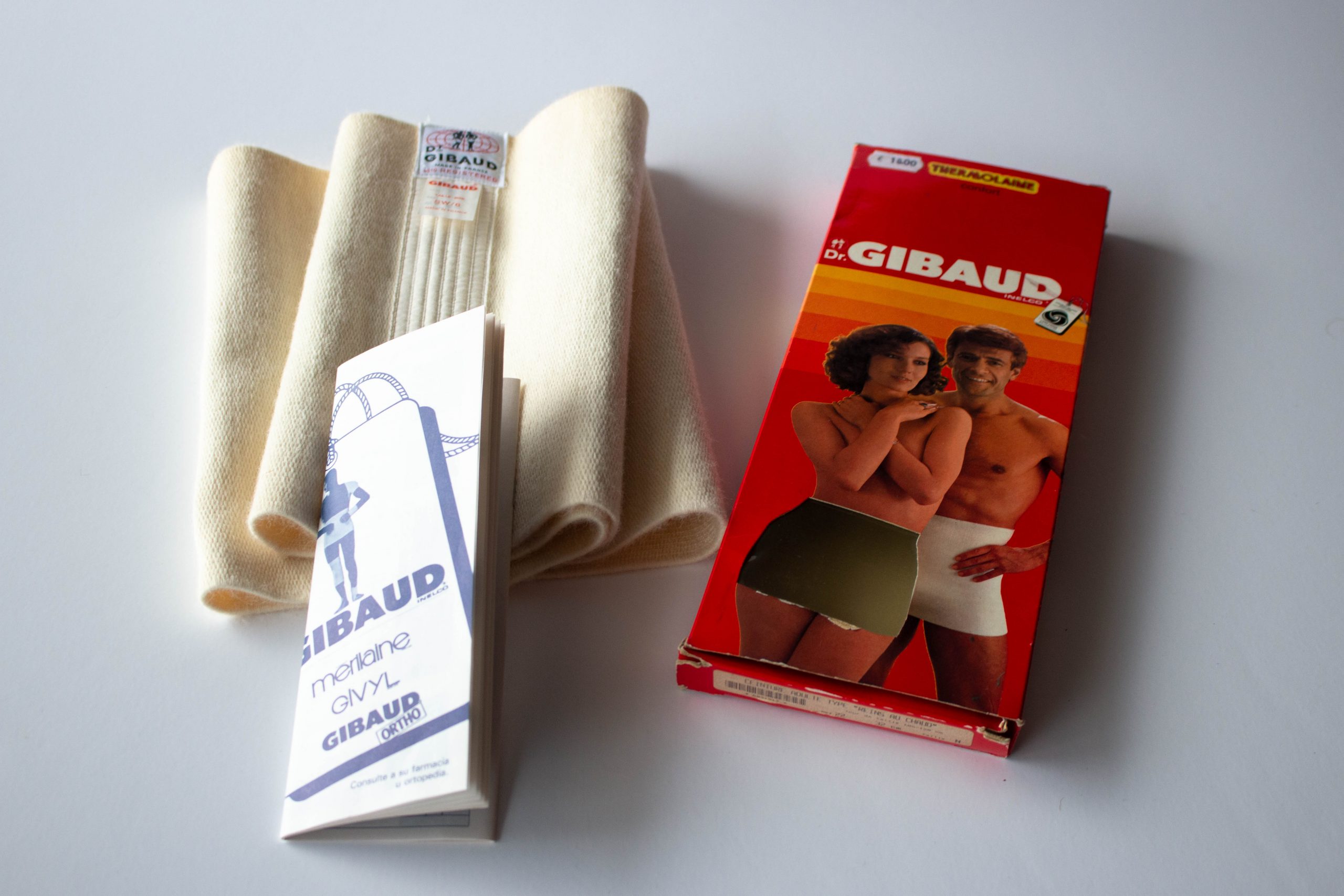 Hip Scarves. Image by Marie Verdeil.
Last year my partner stumbled upon a fascinating piece of clothing in a second-hand shop in Donostia, Basque Country. It looks like a miniskirt but is a (unisex) piece of underwear that increases thermal comfort in winter.
The clothing piece comes by different names: hip warmer, hip hugger, hip scarf, waist scarf, back warmer, belly warmer, tummy band, core warmer, warming belt, thermal brace — the list goes on. It is known as a "Haramaki" or "belly wrap" in Japan.
My hip warmers come in different sizes and are made from 69% wool, 22% cotton, and 9% elastodiene. Judging by the packaging design, they date from the 1970s or early 1980s. [Read more…]