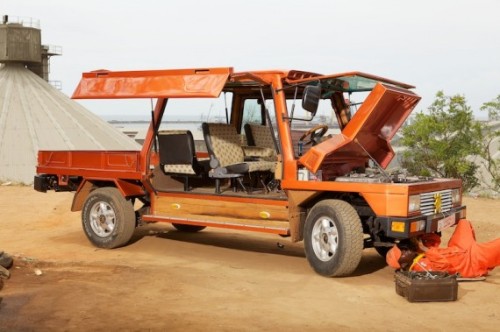 Today's cars look like spaceships and are built by robots in futuristic factories. At least, that's the picture in the developed world.
In Ghana, West Africa, both the cars and the auto industry look rather different. In a neighbourhood called Suame Magazine, an estimated 200,000 artisans take apart discarded western cars and use the parts to build easily repairable vehicles that are suitable for African roads. All this happens manually and in open air.
Artist Melle Smets and researcher Joost van Onna, both from the Netherlands, set up shop in Suame Magazine and built a unique African concept car in collaboration with the local community: the SMATI Turtle 1. Their project calls into question western ways of dealing with technology, waste, employment and automation.
Picture: The SMATI Turtle 1